The Estate Bistro
Verona Vineyards is pleased to announce the addition of Executive Chef Craig Rostad to the Verona Vineyards Family. Chef Craig will be bringing his expertise and experience of over thirty years in the kitchen along with several of his signature dishes to the vineyard each weekend.
Each menu item has been expertly paired with one or more of our award winning wines.
Although our menu changes daily, below you will see an example of the types of foods we serve.
Book your table by clicking the link below
Sample Menu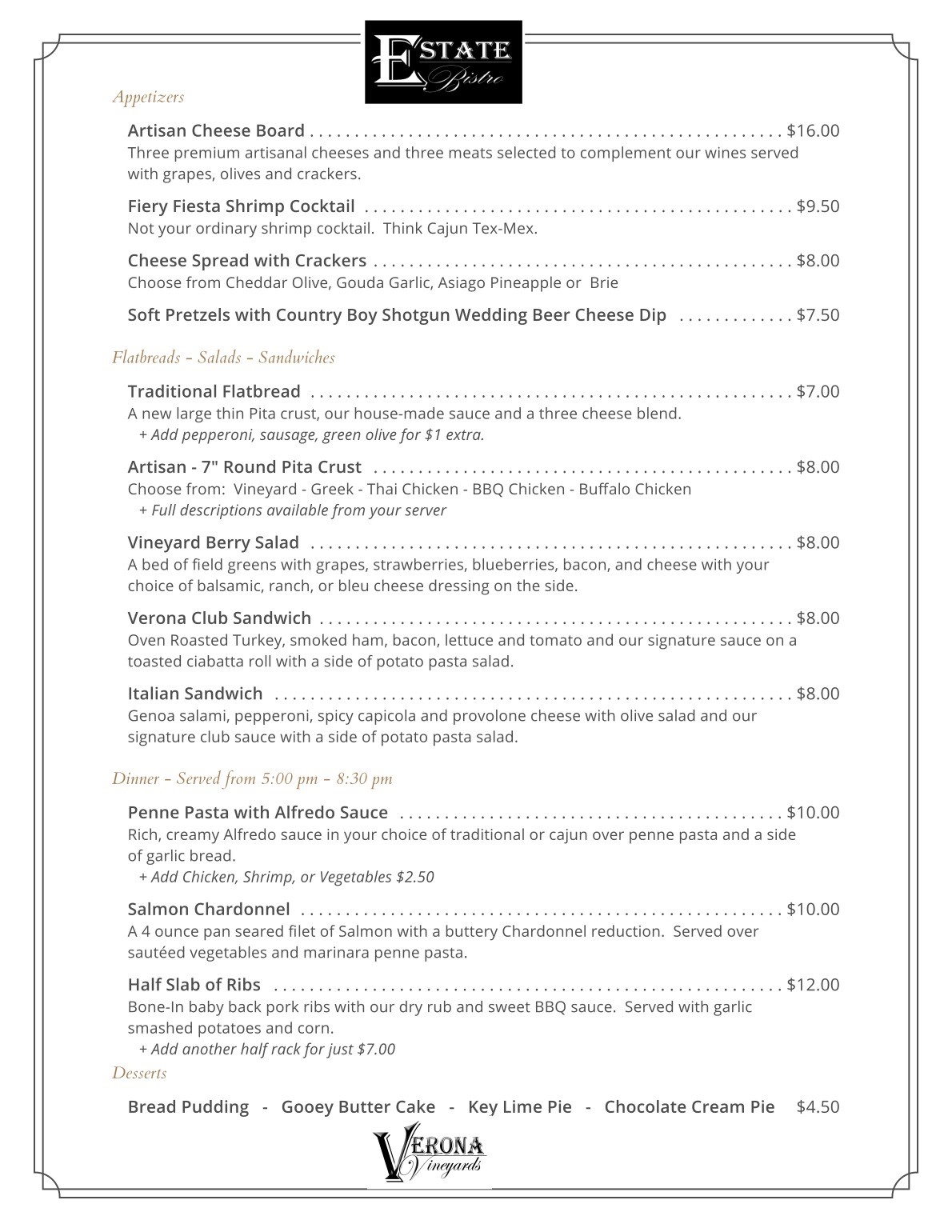 If you would like to make reservations for a party of eight or more for dinner on Friday or Saturday night, please contact us via e-mail at info@veronavineyards.com or give us a call at 859-485-3544. We ask that your party arrive by 5:30 and reservations are limited depending on the size of the groups.